Best Web Development Company in Jaipur​
"Websites promote you 24/7: No employee will do that"
Web Development at Sharpinfos
We have a very vast experienced and professional team of web developers capable of creating stunning featured, trendy yet stylish fully-featured web apps. We take the courage to design front-end, build back-end infrastructure, API design, and development, and advise strategically. Our potentiality lies in our complete solutions to satisfy and fit our client's needs.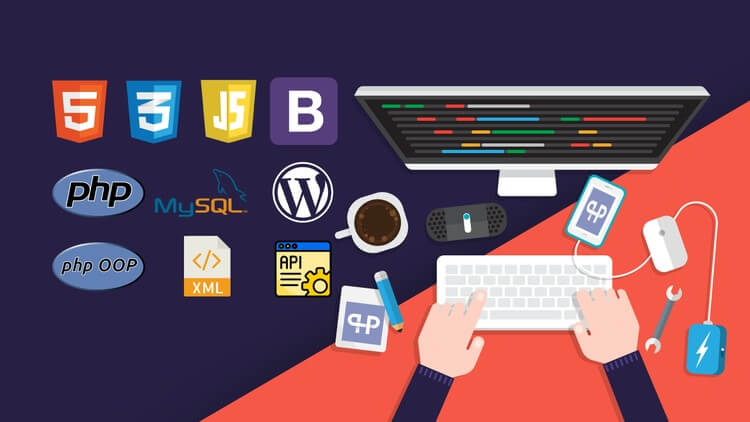 Our services include all the processes involved in website development to give our client precisely the website that can drive traffic and accomplish the purpose it was created for. These services are:
Information Gathering: We help collate information from different reliable sources to suit our client's purpose, primary goals, and target audience, just as described for web development.
Planning: We set out a well-organized plan involving site mapping and wireframe creation with the given description.
Design: We set up professional website designers to suit our client's purpose. This involves appropriate page layouts, reviews, and approval cycles.
Content Writing and Assembly: We have a team of proficient writers who create quality SEO content.
Coding: We code and program the website for easy access and use by visitors.
Testing: We will also help test the website's efficiency before launching to avoid technical glitches. Every plugin and link is tested for response to prevent any form of breaking.
Review and Launch: We do not just launch the website but will review it and ensure that the client is satisfied before launching.
Maintenance: Finally, we help the clients with periodic website maintenance, which involves opinion monitoring and regular updating.
The above procedures help keep the website checked from the web development to ensure a long-lasting life cycle and keep visitors revisiting the website.